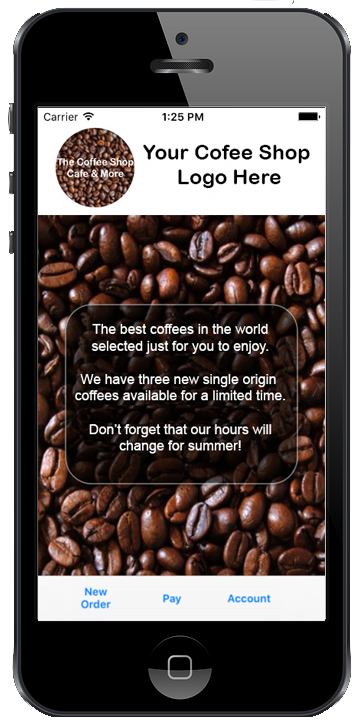 MOBILE GIFT IS HERE!
Are you tired of customers comparing you to Starbucks? Tired of customers asking when they can pay with their phone or reload their gift card from their phone? Wouldn't it be great to say "Hey, download our STORE NAME app anytime!"? With SelbySoft, you can make this a reality! SelbySoft has a branded, Mobile Gift solution, that ties directly into our powerful point of sale software. This is not a generic solution like the other gift card apps you see on the market. This app works direclty with your existing SelbySoft POS and is designed to show your logo and gift cards. We have designed this app to allow you to directly compete with the big chain stores in the industry. Our Mobile Gift card app will help you increase customer loyalty and retention as well and gift card sales. Customers no longer have to visit a store or website to add money to their gift card or carry a piece of plastic around.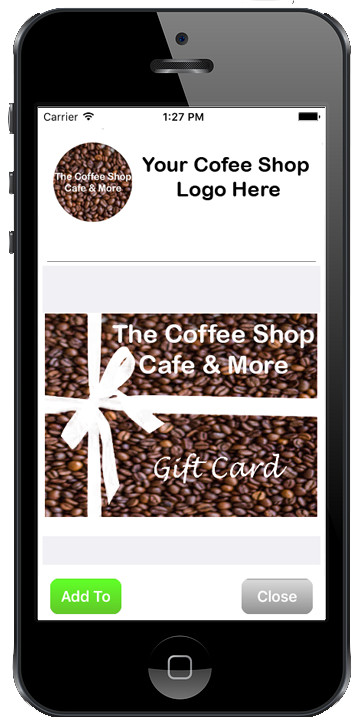 You can BRAND IT for your store. Let's face it, your customers don't care about SelbySoft. They care about YOU. This app can have a customized header, four customized background screens and a custom gift card image. When customers search for this in the Apple and Android stores, they will search for YOUR store name - not SelbySoft. Customize your message. Everytime a customer clicks on the app, they will see your logo and a customized message. Use this space to offer specials to app customers or just to get the word out on what new drinks or coffess you offer. Have customers pay with their phone. With this Mobile Gift App, your customers can simply touch the PAY button on their phone and instantly pull up their gift card for your store. They simply hold their phone up to the barcode scanner and are done!
Check their Gift Card balance at anytime. With this Mobile Gift app, your customers can see their gift card balance at anytime. Right from their phone! They simply hit the PAY button and their balance is there! This is far more convienent than a customer checking a website or coming into the store to swipe their card. Reload their card. This is one of the most exciting features of the app. Your customers can reload their card right from their phone. Think about that, you can have customers adding money to their gift card at anytime - even when you are not open! With our integrated gift load and discount features, you can offer up to three promotions for gift card loads to your customer! This allows your customers to reload the card and receive a discount at the same time.
Offer $25 for $20, $60 for $50, $110 for $100!